Vehicle finance up to £50,000
In-page navigation
---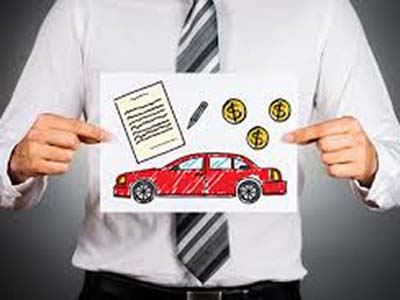 About My Credit
Whether you need a car to get back and forth to work, to drop the kids off at school – life without a car is definitely frustrating.
If you are tired of relying on public transport or other people for lifts, then it is time to consider getting your own set of wheels. At What Credit, we can assist you in getting the car finance you need to do so.
Why we are the right broker for you
What Credit, aims to ensure that our clients are matched to a finance package that will suit their individual needs. We have a wide variety of trusted credit lenders to assess your application against. Whether you have good or bad credit, are self-employed or receive a low income or benefits; at What Credit, we can help find the right lender for your situation.
Shop for the perfect vehicle
We do also not restrict our clients to certain dealers allowing you to shop for the perfect vehicle. Not only do we offer access to low and competitive rates, but are also flexible with repayment terms. If you are in a rush and need a car fast, we can arrange everything quickly to allow you to get a vehicle on the same day.
My Credit Services
Our goal is to provide friendly and efficient service to our customers so that they can get the finance that they deserve no matter their financial circumstances.
Our panel of lenders offers a variety of car loans options allowing you to finance a car, van, motorbike or even a caravan. Whatever your needs are, we can find you a solution.
Loan options for every occasion
Our registered panel of lenders provides access to a variety of loans. The most common form of vehicle finance is hire purchase which involves the borrower paying monthly repayments but only becomes the owner once the final repayment is made. Each lender has specified borrowing amounts, terms and interest rates that they abide by.
Get an obligation free quote
We can assist our clients to borrow from £3,000 to £50,000. You are under no obligation to accept the loan from the lender that we have suggested. We also have personal loans and business loan options to choose from.
My Credit Product Details
Loan Type

Vehicle finance

Loan Amount

up to £50,000
Get a quick and reliable car loan from My Credit
We make it one of our priorities not to lend to customers who will be unable to keep up with their monthly repayments.
It is our goal to assist you to make your life easier and not more complicated. That being said, we operate with full transparency and fairness to ensure that you understand where you stand at all times.
Vehicle finance for bad credit holders
If you have a bad credit history, we can still find a lender that will supply you with a loan. Although it should be kept in mind, that bad credit does pose a higher risk for the lender which means that they will probably charge you a higher interest rate. But, the good news is, that once the loan is repaid you stand a chance of improving your credit score if you are able to keep up with all repayments throughout the loan period.
Who is eligible to apply for a loan?
In order to apply for a loan with one of our lenders, you will have to be over the age of eighteen with a valid driving license. You also have to be living in the UK for at least three years and not be currently declared bankrupt. Most importantly, you have to be sure that you can meet the monthly repayments. Completing our application is simple and fast and can be done online from the convenience of your home.
Fees, charges and paperwork
At My Credit, we do not charge customers for our services rendered. We make our money through our registered panel of lenders. When we recommend you to one of our lenders, they pay us a commission. All of your repayments will be made to the lender that you have selected. Before accepting the loan offer, you should inquire with the selected lender about their potential hidden fees and charges.
Late payments and how they can affect you
Every lender has their own philosophy surrounding late payments. If you find that you will be unable to meet a payment at the end of the month, it is very important to contact your lender to inform them and discuss what their policy is. Many lenders will charge a late fee that will be added to the following payment that is due.Get money for a new car today, simply apply online
Customer Reviews & Testimonials
"
I was surprised at how cheap their rates were.
Clarence H
— Liverpool —
My friend recommended them to me and I don't regret getting a loan from them.
Howard D
— London —
My Credit Contact Details
Contact Number
E-Mail
Website