Hart Culture Credit Union
Updated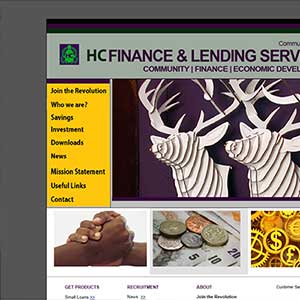 About Hart Culture Credit Union
Finances are a very personal matter; unfortunately, most banks make their customers feel like another number in the system.
If you are tired of being treated like another statistic, then why not start saving with an institution that you can feel a part of? At the Hart Culture Credit Union, we aim to bring about greatness and provide our members with access to greater financial products to have greater experiences.
What are we and what do we strive for?
Hart Culture is a credit union affiliated by Unity Trust Bank. We provide a secure place for members to save their money and ensure that your money can accumulate interest in a secure environment.
At Hart Culture we have the best interest of the local community at heart and aim to alleviate social issues in the community. We aim to do so by educating the youth through the use of art and offer a variety of occupations to those from the struggling communities.
Education is a priority at Hart Culture
The best way to empower people is by educating them. At Hart Culture we place a high amount of emphasis on education and believe that education can help struggling communities on their journey to greatness. This is why we are offering a variety of opportunities for school leavers for apprenticeships as well as training opportunities.
Hart Culture Credit Union Services
The very heart and soul of our operations in the community – we work together with the community in order to benefit the community.
We offer a variety of services and financial products to our members. These financial services include savings, investment and personal loan opportunities that are flexible to suit your exact needs.
Borrowing now to secure your future
Whether you dream of buying a home or vehicle or going on a family vacation, we understand that money is not always readily available.
This is why, at Hart Culture, we offer a variety of small fast cash loans options which you can use to build your credit with us to obtain access to better borrowing options. Use our asset options to start making payments to save for that perfect vehicle, dream home or an exotic holiday that you deserve.Work together today for a better tomorrow.
Saving is simple and secure
At Hart Culture, because we are an affiliate by Unity Trust Bank, your savings are secured up to a value of £85,000 making us a safe and secure institution to invest your money into. You can also get a loan or other financial products by completing an online loan application.
We can help you to meet your financial targets with our wide variety of savings accounts offering both five year and ten-year savings plans making this a good way to increase your initial investment and ensure a successful financial future.
Hart Culture Credit Union Product Details
Loan Type

Credit union loans
Summary of Services
Personal Loans
Student Loans
Short-Term Loans
Hart Culture has your best interests at heart
Helping the community is at the heart of the operations of our credit union which is why we offer a variety of employment opportunities at your institution.
What our members put into our institution is what the community benefits. Whether you are a school leaver or looking for an apprenticeship we can assist you to find the employment that you need.
Recruiting from the heart
We believe that jobs should start in the community to benefit the community which is why we are offering a variety of employment opportunities ranging from work-at-home jobs, part-time employment, and full-time employment.
This includes executive positions in marketing and public relations to reach out to the hard to reach audiences. Other vacancies are available in the fundraising, investment, and promotion departments.
Start saving today
At Hart Culture you can start saving today to pay for your future. Whether you would like to start saving to pay off school fees, tuition fees or university fees we have an option for you. Our savings accounts have high-interest rates which mean that you can pay off the fees in no time.
Just left school? Here are your options!
At Hart Culture we are offering school leavers with the opportunity to receive training and get paid while learning. Our apprenticeship programs and student loans are internationally recognized and have received multiple awards.
You can apply to complete an apprenticeship from the age of sixteen. We offer training courses in a variety of areas including sales, marketing, events organizing and photography among others. Help us to help the community.
Customer Reviews & Testimonials
"
They're not bad, they've got quite some decent rates
Susan D
— Liverpool —
Very friendly staff. They were with me every step of the way
Graham B
— Manchester —
Hart Culture Credit Union Contact Details
Contact Number
E-Mail
Website
Physical Address
Tate & Lyle PLC, Thames Refinery, Factory Road, Silvertown

London

England

E16 2EW

United Kingdom