Loans Direct Lenders
Updated
Loans bad credit up to £60,000
Low-interest starting from 13.8%
Repayment up to
In-page navigation
---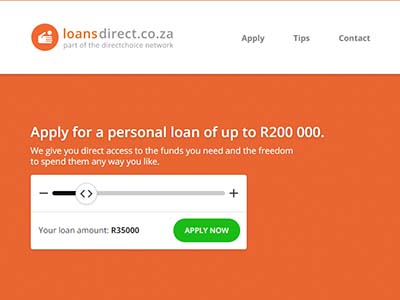 About Loans Direct Lenders
Is it time to go on a family vacation? Have you overspent on your budget? Or did you have to make an unexpected visit to the vet this month?
Whatever the case. Whether you are a good credit or bad credit holder, Loans Direct will consider your application and find a fair and affordable loan to suit your needs.
Our loans are affordable
At Loans Direct we make loan approval our top priority because we know that you have not got the time to be kept waiting. This is why we also do not require heaps of paperwork. Simply complete our fast and simple online application and receive an efficient response. You will not be charged any fees with us except a minimal processing fee when your loan is transferred to your bank account.
Do I qualify for a loan with Loans Direct?
In order to apply for a loan with us, you have to be 18 years and older as well as a UK citizen. You do not have to be a homeowner as we also accept loan applications from tenants or individuals living with their parents or other relatives. You have to be employed and earning a stable income – self-employment is also valid. We also consider applications from individuals with a less than perfect credit record.
Loans Direct Lenders Services
Loans Direct offers a variety of quick loan options for our customers.
Depending on your situation, we can offer you loans ranging between £500 to £1,000,000 payable over periods between 1 and 25 years.
Secured loans for secured cash
Any loan amount above £10,000 will have to be secured with a guarantor or a form of collateral such as your property if you are a homeowner. Secured loans are a good option for individuals with a less than perfect credit history but are still not the only option available. A secured loan is payable over a period extending from three years to 25 years subject to the borrowed amount.
Unsecured loans with no strings attached
We offer personal loans for up to £10,000 without a guarantor; however, if you are looking to borrow more, then you will have to consider a secured loan option. Even if you have a less than perfect credit score, you can still apply for an unsecured loan with us provided the amount is less than £10,000. Non-guarantor loans are payable over a period extending from one year to five years depending on the chosen loan amount.
Loans Direct Lenders Product Details
Loan Type

Loans bad credit

Interest Rate

from 13.8%

Loan Amount

up to £60,000

Repayment

6 months
Summary of Services
No penalty for early settlement
Simple and fast online approval
Money deposited the next day
At Loans Direct we make it simple and convenient for our clients to obtain a loan
We understand that additional stress builds up the longer a problem goes unresolved.
Apply online today
This is why we aim to process applications as fast as possible. If you need a short term loan or want to consolidate your debt, simply complete our online application. If you have any questions our friendly team is waiting for your call to help you any way that they can.
Short-term loans with long term solutions
Here at Loans Direct, we offer both short-term loans and long-term loans. For a loan to be considered short-term it has to be payable within one to twelve months. These loans can payout up to £10,000 depending on the financial circumstances of the client. Short-term loans are often a better option for smaller loan amounts.
If you are considering taking out a short-term loan, it is important to calculate whether you will be able to pay off the loan in such a short period of time. Missing payments can damage your credit score.
Debt consolidation can help you put all your debt in one place
If you find yourself forgetting when to make payments or just feel that there is a better way to organize your multiple unsecured debts, then debt consolidation can be the solution for you. Loans Direct offers a debt consolidation loan option wherein you can pay off all unsecured debts, such as credit cards. You can also improve your credit rating in this way.
Customer Reviews & Testimonials
"
Quick and efficient service
Daisy B
— Aberdeen —
I was able to apply for the loan online. I didn't have to go to the branch. So convenient
Walter B
— Manchester —
There are no late payment fees-
Blake C
— Liverpool —
Interest rates are low and affordable
Benjamin H
— York —
Loans Direct Lenders Contact Details
Contact Number
E-Mail
Website
Physical Address
Wansbeck Enterprise Centre,, intonville Parkway

Ashington

Northumberland

NE63 9JZ

United Kingdom