Interest free offers
Cash back on spending
Low-interest starting from 18.9%
In-page navigation
---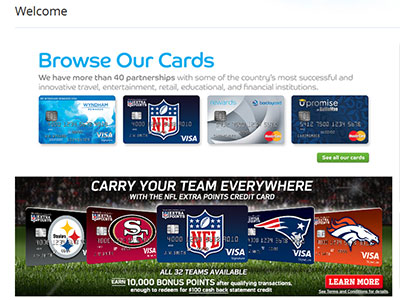 About Barclays
Barclays bank is an established financial institute with 200 years of practice and experience in serving people.
The bank traces its ancestry roots back to two goldsmiths doing business in Lombard Street, London in 1960. We move, lend, invest and protect the money of our customers worldwide.
We endured the test of time
Built over two centuries ago, Barclays has endured the test of time against a backdrop of multiple financial crises, international and industrial conflicts as well as the revolution of technology. Our longevity is an extraordinary achievement and we strive to uphold this legacy.
When you grow we grow
We strive to create opportunities to grow, as such, we are opportunity makers working together to help people grow their customers, clients, colleagues and society. By creating opportunities for others to grow, we recognise that Barclays grows too. We measure and reward our people, not only for commercial results but also on how they live out our company values and bring them to life every day. A credit card can also help you mend your bad credit score.
Barclays Services
We offer cashback on your every spending and no non-sterling transaction fees.
This includes 0.25% cashback on all your purchases until 31 August 2023 In addition, no fees abroad, in other words, you won't need to pay fees on non-sterling purchases and cash withdrawals until 31 August 2023
Our APR rates
Representative APR 21.9% APR (variable)
Purchase rate 21.9% p.a. (variable)
Reputed credit limit £1,200
No annual fee
Initial credit card
This credit card is ideal for first time user and individuals with limited credit history. We offer £150-£1,200 subject your credit status, a 0% interest on purchases for the first three months Representative example, representative 34.9% APR (variable), purchase rate 34.9% p.a. (variable), expected credit limit £1,200, no annual charges.
Barclays Product Details
Loan Type

Credit cards

Interest Rate

from 18.9%
Summary of Services
Easy online application
Flexibility on transfers
No fees abroad
We have a wide range of credit cards to suit every individual's needs
To apply for a credit card with us, we ask that you meet our eligibility requirements.
You can do this by using our free eligibility checker before you apply for a credit card with us, our eligibility checker will simply inform you whether you're likely to be accepted for a credit card or not. It's quick to apply for a credit card, simply fill out the online application.
29-month balance transfer
With this, we give you a lower fee and a bit less time to pay off your balance. It works is with 0% interest for 29-month on balance transfers. The transfers must be made within 60 days in order to benefit from a 0% offer but you get a 1.99% balance transfer fee. Other benefits include:
Representative 19.9% APR (variable)
Spending rate p.a.19.9% (variable)
Presumed credit limit £1,200
No annual charges
18-month balance transfer (platinum card)
This credit card is perfect if you've established average credit history and you're now ready for a balance transfer. We offer 0% interest for 18 months on balance transfers from the onset of opening your account, in addition, a 2.99% fee applies. Other benefits include:
Representative APR 24.9% (variable)
Spending rate of 24.9% p.a.(variable)
Expected credit limit £1,200
No annual fee
We are responsible
As a responsible financial institute, we are authorised and regulated by the Prudential Regulation Authority and the Financial Conduct Authority (FCA). In addition, we adhere to The Standards of Lending Practice which are monitored and enforced by the Lending Standing Board UK.
Do you need extra credit?
A credit card is a flexible solution to borrow money. With the right credit card, you could take back control of your finances by spreading out the costs of things you love to buy or simply buy the thing you like now, while at the same time, you can earn rewards on your everyday spending.
Generally, you are charged interest on what you borrow, however, unless you clear your balance each month or you have an interest-free offer. We also have a wide range of loans you can apply for including personal loans, mortgages and business loans.
Customer Reviews & Testimonials
"
Thank you Barclays I was able to build my credit status and credit score went up with your credit card
Taylor R
— Plymouth —
As a platinum member, Barclays charged me 0% interest on purchase up to 27 months
Mathew S
— Southampton —
Barclays Contact Details
Contact Number
E-Mail
Website
Physical Address
2 Churchill Pl

London

England

E14 5RB

United Kingdom
Opening Hours
Monday

09:00 – 16:00

Tuesday

09:00 – 16:00

Wednesday

10:00 – 16:00

Thursday

09:00 – 16:00

Friday

09:00 – 16:00

Saturday

– Closed

Sunday

– Closed