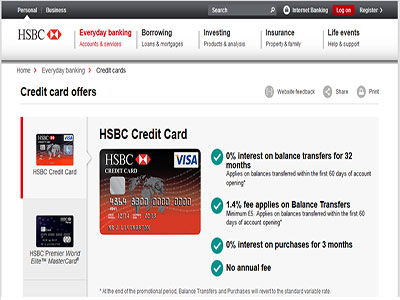 About HSBC
HSBC is one of the world's largest banking and financial businesses.
We serve more than 38 million customers across the globe. As such, we do Retail Banking, Wealth Management, Commercial Banking, Global Banking as well as Markets, and Global Private Banking.
Convenient online banking
With over 3,800 offices worldwide, we strive to be where the growth is, connecting customers to opportunities, enabling businesses to thrive and economies to prosper, and ultimately helping people to fulfil their hopes and realise their ambitions. We offer you a variety of services which are tailored to your needs and best of all easy to use.
With our online banking app, you can:
Simply log on using your secure key
View your recent transactions, in addition, you can access up to six years' worth of statements
Easily move money between your accounts and to other accounts in the UK or overseas
Conveniently update your personal details including your address and email
Simply activate new cards, report a lost or stolen card, or replace a damaged card or add a temporarily block your credit card
HSBC Services
We have a wide range of credit cards available to you. Each designed for your specific financial needs.
Balance transfer credit card
A 0% interest on balance transfers for up to 28 months from account opening with a 1.4% fee applicable on the balances transferred (minimum £5) within the first 60 days of account opening. In addition, you pay 0% interest on all purchases for 3 months from account opening and no annual fee rate.
Classic credit card
Classic is exclusively available to HSBC bank account customers. With up to £1,000 credit available, and no annual fee rate. You can apply by completing the online application form.
Premier credit card
Premier is exclusively available for HSBC Premier account holders. We offer a reward programme so you can collect reward points which can be redeemed for shopping vouchers and frequent flyer miles. Our introductory offer of 0% on purchases for the first 9 months after account opening.
At HSBC we make it simple and convenient for you to apply for our credit cards
This is a banking service designed to offer you greater control, choice and freedom across your bank accounts
Quick online application
With open banking, you will easily be able to share your current account information to third parties online allowing you to benefit from online service providers, like price comparison sites to check whether there might be a better-suited account for you.
Money management tools
You can link up your current accounts in an aggregation site or other money management tools. Above all, these tools could help you make more informed financial decisions. Plus, you can also make a payment directly from your current account to selected online retailers. You can also apply for a personal loan, mortgage, business loans and car loans online. Our loans carry competitive interests rates,
Important information to consider
In the event, customers who want to make payments in this way you will need to give your explicit consent to the respective third parties whose services you wish to use. In addition, you will also need to authorise this with your bank using their online security credentials.
Customer Reviews & Testimonials
"
As a premier customer I am enjoying multiple rewards such as using my points to purchase in some stores/restaurants
Branden W
— Oxford —
I was able to apply for the credit card online in the comfort of my home
Wayne W
— Nottingham —
HSBC Contact Details
Contact Number
E-Mail
Website
Physical Address
56 Queen St

Cardiff

CF10 2PX, UK

United Kingdom
Opening Hours
Monday

09:00 – 17:00

Tuesday

09:30 – 17:00

Wednesday

09:00 – 17:00

Thursday

09:00 – 17:00

Friday

09:00 – 17:00

Saturday

09:00 – 17:00

Sunday

– Closed