Peer-to-peer loans up to £10,000
Interest rate 2% lower than the current one
Repayment up to 60 months
In-page navigation
---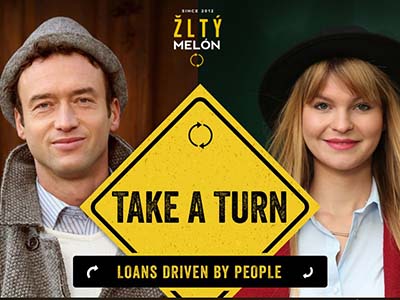 About ZLTY Melon
Technology has certainly brought a lot of positive changes within our communities, so why not utilise this in the financial industry?
Previously, when one needed to borrow money, the bank was what first sprung to mind. The same when you wanted to make an investment. But this is the old way of doing things; an outdated system that really has no place in this modern day and age.
Driven by you, the people
As a way to improve the money lending industry, we at ZLTY Melon decided to create a platform that would make it easier for people to get loans and/or make investments. Using technology to make finance better, we have created a peer-to-peer lending company with the goal of making the access to money faster, easier, fairer and off course, a lot more convenient.
Affordable lending services
We are a business built on a community that helps one another. Our P2P platform allows you to borrow or invest money directly to other people without the extra step of having to go through banks. This takes the hassle out of things and makes getting what you want a lot easier and a whole lot faster. Furthermore, this means more money in your pocket because you don't have to fork out extra on bank fees.
ZLTY Melon Services
We do away with intermediaries (along with their extra costs and risks,) which means that we have minimal costs
This makes it easier for us to offer you lower interests on your loans and higher returns on your investments. So if these are the types of benefits you are looking for, look no further. ZLTY Melon is the perfect fit for you.
Fairness towards clients
The money that you invest is used to serve you and help you get to where you want to go. Likewise, borrowers will always be given the best deals for you to meet your needs. Our processes are designed to ensure that the scale never favours one side over the other but rather, that both sides benefit. In the case that you are blacklisted, we can still help you find the ideal loan.
Simplicity in the process
The word 'complicated' is not in our vocabulary. Everything is online, so all our processes are simple and more time-effective. You can register, invest and start making money all in the same day! How's that for convenience?
ZLTY Melon Product Details
Loan Type

Peer-to-peer loans

Loan Amount

up to £10,000

Repayment

1 month to 60 months
Summary of Services
Monthly installments are fixed
No hidden charges
Save money on installments
When you invest in us, know that your money is in safe and experienced hands.
We take you investing with us very seriously.
We have developed strict criteria which help us to thoroughly assess every loan application so that we can provide you with investment options that are the most favourable for you to grow your money.
Transparency is key
We'll always be transparent with you from the get-go. We clearly outline all the terms and conditions for you in a language that is simple and easy to understand, ensuring that you are well aware of everything that you need to know before you decide to invest or borrow. You'll also have access to all vital information on every loan, helping you make informed choices.
Experienced and transparent
We've built our experience within the industry since 2012. During this time, we have been growing our skills and knowledge of the European market. This has allowed us to continuously improve on our services to our customers, a trend we plan to keep on following.
Borrowing made easy
Borrowing through our P2P platform offers great rewards off the bat because we provide better borrowing conditions than those offered by banks. Your interest will never increase and there are no hidden fees. Get loans for various purposes, like home reconstructions, debt consolidation or whatever you might need. Borrow over 1-60 months, from 100€ to €10,000.
The optional payment protection insurance is available to help you should you experience any difficulties in repaying your loan. Additionally, it can help you borrow at lower rates.
Flexible investment opportunities
Enjoy a lot more flexibility when you invest through us. Choose who you want to invest in and how much. We offer a range of loans (including secured business loans) for you to choose from depending on your needs. Our Secondary Market allows you to convert your investments into quick cash by selling your loan parts to other willing investors.
Customer Reviews & Testimonials
"
Awesome team. The consultant who was assisting me was very friendly
Enok S
— London —
I think everything was well done. Andrew who was assisting me made everything look easier and she was polite
Amanda W
— Eidinburgh —
ZLTY Melon Contact Details
Contact Number
E-Mail
Website
Physical Address
Strakova 228/1

Bratislava

811 01

United Kingdom